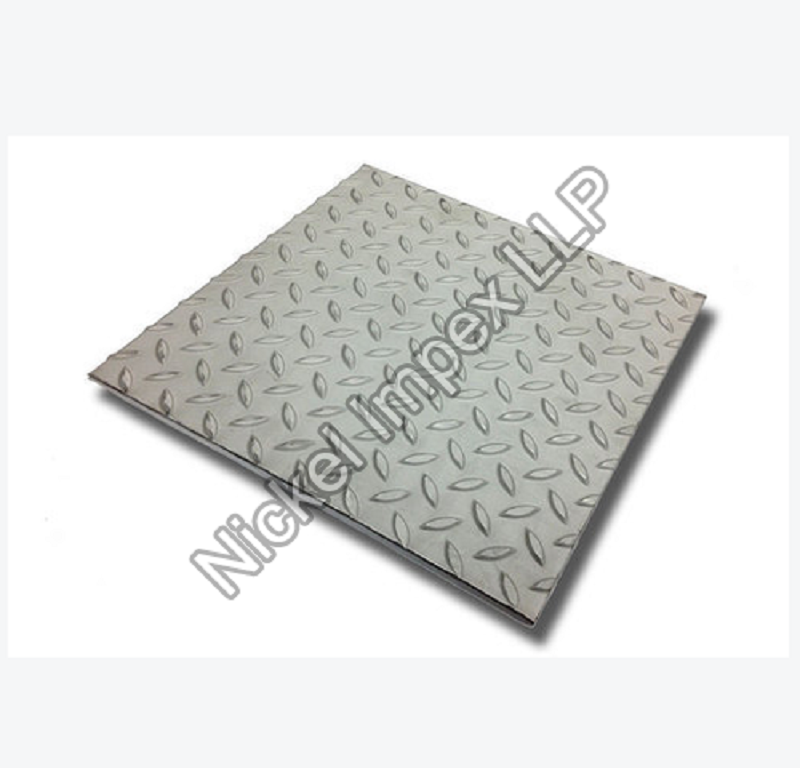 The diamond plate, as the name implies, has an elevated diamond-like three-dimensional form. Decking plate, checker plate, and traction plate are some of the names given to it. This plate comes in a variety of designs and projection heights to meet the needs of diverse industries. Diamond plate supplied by stainless steel diamond plate suppliers, has a number of advantages, including low maintenance, a tough structure, and a non-slip surface finish.
These characteristics make these plates excellent for a wide range of applications, including ramps, stairs, pedestrian crossings, and automobile running boards. These plates may also be used to cover toolboxes, docks, and columns, as well as for decoration. The danger of slips and falls is reduced due to the elevated surfaces.
Diamond Plate Manufacturing:
Stamping and rolling are the two fundamental ways of making diamond plates. This plate is made using a typical procedure. The material used in the manufacture is run through rollers to acquire the desired thickness. On the metal surface, the rollers create a raised diamond-shaped surface. Diamond Plate is made from a variety of materials, including stainless steel and aluminium, depending on the use.
A hot rolling method is utilised for stainless steel applications, in which the metal is rolled through smooth rollers at higher temperatures. The design is embossed using the stamping method on aluminium alloy. The rolling process is regarded as a cost-effective and inexpensive method of production.
The Following Metal Types Are Utilised to Make the Diamond Plate:
Diamond plate is made from a variety of metals, the most popular of which are aluminium, stainless steel, and carbon steel. Because of its outstanding mechanical properties and corrosion resistance, aluminium is commonly utilised to make these plates. Because of its chemical and resistivity qualities, stainless steel is an excellent candidate for constructing a Diamond plate.
It is more expensive than other metals. Stainless steel diamond plate is utilised in a variety of industries, including food processing, beverage manufacturing, and chemical applications. The most cost-effective metal for the creation of Diamond Plate is Carbon Steel. It is widely utilised due to its unique mechanical qualities and low cost.
Diamond Plate's Benefits:
Allow Yourself to Slip: Diamond plate has an elevated top that provides grip and prevents slipping. It is commonly used for staircases, flooring, packing blocks, ramps, and ladders because of this property.
Corrosion Resistance is Outstanding: Diamond plate, depending on the material, provides great corrosion resistance. Because of its specific chemical and mechanical qualities, it can withstand any corrosive atmosphere.
Cleaning is simple: Diamond plate is simple to work with and maintain. This plate can survive severe chemicals and hard situations with ease. This feature makes this plate a popular option for use in restrooms, refrigerators, and kitchens.
Attractive: Because of its appealing finish, diamond plate is often utilised for aesthetic and ornamental reasons. This plate comes in a variety of finishes to suit your needs.
Diamond Plate Has a Variety of Uses
Stainless steel diamond plate comes in a variety of materials, dimensions, and specifications to meet the needs of numerous applications. This plate is utilised for both household and business use due to its traction function. This plate may be used in shipping docks, sidewalks, decks, running planks, and stairs with confidence. Diamond plate is ideal for loading trucks, cranes, and heavy pallets because of its flexibility and abrasion resistance.