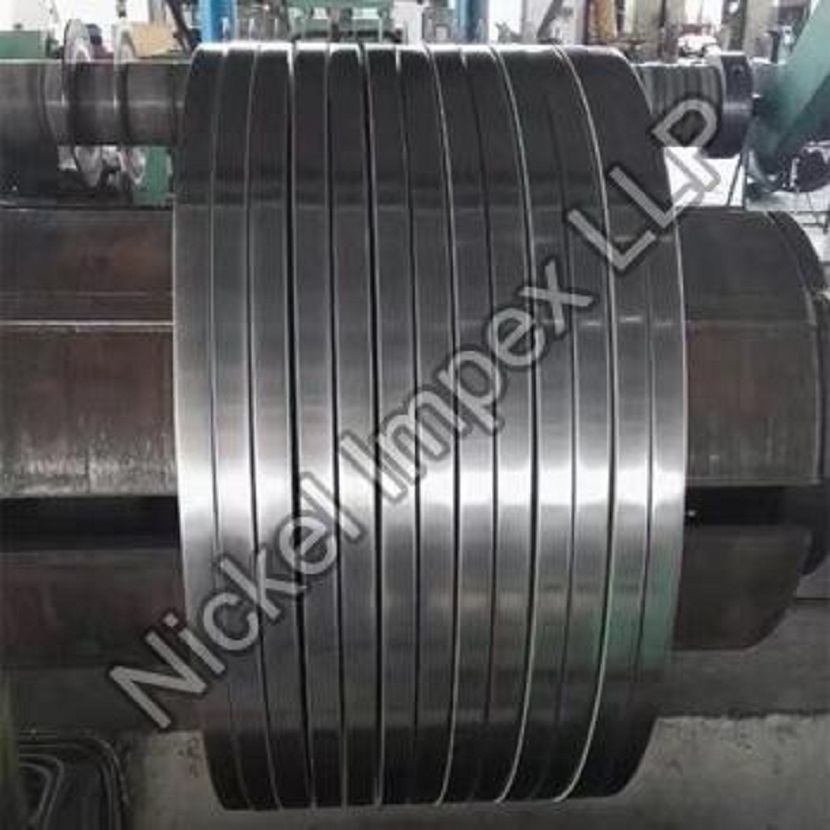 Are you associated with a business that requires stainless steel slitting coils as a raw material? If yes then this article would be a one-stop solution for all your queries and requirements. But before initiating any detailed discussion on the matter related to stainless steel slitting coils, we need to be knowledgeable about the primary idea of stainless steel slitting coils.
Now, what is stainless steel slitting coils? Most of the people who are new to this trend doesn't have a proper and clear conception of stainless steel slitting coils. Stainless steel slitting is a procedure of slicing metal where large sheet stainless steel rolls or coils are cut with a very sharp rotary blade. They are cut according to their length into huge coils or rolls to acquire straight lines with thinner pieces. In this procedure, circular blades are wielded as the coil moves through the slitters to make the cuts. These circular blades are supposed to be knives and can be moved to achieve various widths. While maintaining the length same the slit parts are cut into smaller widths. Before starting the cutting process, the original coils are placed on an uncoiler drum for uncoiling. Stainless steel can be slit into numerous widths. Different devices require different stainless steel coil slitting capacities. For both sheets and plates, slitting can be used equally well.
So this is the basic idea of what stainless steel slitting coils actually are and what is the procedure of slitting. Now we would discuss the two major types of stainless steel slitting coils cut to length machine.
Affordable Thin Stainless Steel Coil Cut To Length Machine
This machine is one of the advanced improved technology machines that can satisfy the demands of the customers. This type of machine is majorly used to cut short stainless steel sheets. This stainless steel coil cut to length machine can produce 60pcs/min with a length of one meter. Though the price is very robust, this machine can reinstate flying cutting. In recent years, many industries borrow this advanced technology machine.
High-Speed Stainless Steel Coil Cut To Length Machine
A high-speed stainless steel coil cut to length machine is another major prototype of a slitting machine that is primarily used to process stainless steel coil. This machine includes high-automation technology, better offsetting quality, cutting accuracy, reliable functions, fast-speed and is easy to maintain. This machine applies to cold rolled steel, tinplate, stainless steel, silicon steel and colour tinted steel materials. This machine is very famous in the industries like household electrical devices, automobiles and electronic machinery.
These are the two major prototypes of the steel slitting machines. Now we would discuss the major characteristics or advantages of stainless steel slitting coils and their major usages.
Characteristics And Usages Of Stainless Steel Slitting Coils
The major advantages of stainless steel slitting coils are they are resistant to any kind of breakdown or damage. It has high forming and welding aspects. It can be provided in any form or shape and don't need post-weld annealing. Stainless steel slitting coils are also weather-resistant, they can withstand any harsh weather, corrosive media and oxidation. They can withstand high temperatures up to 800-900°c.
Due to its high corrosion-resistant nature and efficient forming or welding capacities stainless steel slitting coils are highly competent for using for various devices like food preparation tools, laboratory devices, railing and trim, coastal designing panelling, various transportation, chemical carton, pharmaceutical industry, petrochemical equipment and paper business.
So these are all about stainless steel slitting coils, their types, characteristics or benefits and some of the major usages. Our company is one of the leading stainless steel slitting coil suppliers in India that can deliver various products similar to stainless steel slitting coils. You can search our site for more information and high-quality products that can satisfy all your requirements.